How did Ascension arise?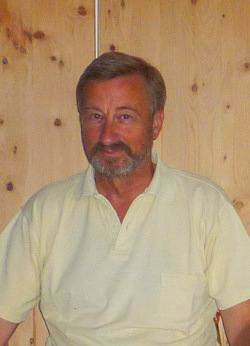 Johan Langbroek is the founder of Ascension. After a life as a businessman, he felt the urge to step out of normal business life and do more. He came into contact with all kinds of alternative treatment methods and energies, such as orgoon (Wilhelm Reich), radionics (Bruce Copen) and decided to become a regression and reincarnation-therapist, this was a three-year course with a lot of work on yourself, not an easy task when you are 50, but he persisted and then developed a practice where he mainly attracted very serious cases.
Johan was also interested in Kabbalah and Jewish mysticism and studied Hebrew for a year at the University of Amsterdam. He wanted to penetrate to the source and not depend on translations of all those beautiful writings, because he felt so much is lost otherwise. He came into contact with the creative energy of Ascension and gave his whole soul and being to spreading it. That had always been his goal in life, it had taken a long time before it became a reality.
He received information from the Guardians of the Flame (the Ascended Masters group who passed on the instruments) about the use of Ascension but learned a lot through its use and through training and workshops. He started in the Netherlands and quickly expanded abroad.
Johan moved to Portugal with his wife Marjan. He was able to enjoy this for just four months. He died very suddenly in 2013 from a heart attack. He now continues his work from a different dimension. Ascension, with a lot of help from that other dimension, but especially with a lot of help from very nice people, is continued by Marjan his wife.