Follow this step:
Check your mail: there is the ebook(PDF) !
Many thanks for confirming your e-mail address! I have e-mailed you the '11 tips for a harmonious life '! The sender is: Mathijs van der Beek – Ascension Europe the Netherlands (check your spam box if necessary).
Note: do you receive your mail via Gmail?
Prevent my tips from ending up in the 'Advertising' inbox. Follow the following steps:
A. Check whether this is indeed the case, the 'Advertising' inbox can be found at the top of Gmail:

B. Click on the e-mail in the 'Advertising' inbox and move it to the 'Primary' inbox.
C. A pop-up screen will appear asking if you want this for future messages.
Then click on 'Yes'.
Gmail then knows that you WANT to receive these messages!
Note: do you receive mail via Hotmail, MSN or Live?
Sometimes the mail is not in the 'Inbox' and 'Priority' folder, but in the 'Junk e-mail' folder (in the sidebar) or 'Other' (in the top bar, next to your 'Priority' inbox).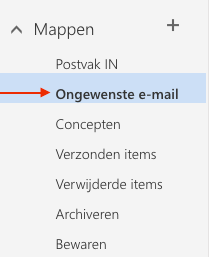 Please note: do you receive your mail via Me or iCloud?
Put the e-mail address ascension@ascension.eu in your contacts. If that does not help to receive the tips, you can contact Apple customer service and indicate that you do not receive mail from us, but would like to receive it.
Did you not receive an email within 15 minutes?
Send a message to: ascension@ascension.eu
---